While fashion month is currently buzzing through Europe predicting everything we'll be wearing next winter, we're way more curious to see which trends are going to stick around for the entire year. With that in mind, we reached out to three fashion authorities from Nordstrom, Net-A-Porter, and Bloomingdales for a full forecast of the year ahead, giving us the lowdown on the biggest hits of 2020. Read on for their insight for the styles to stock up on, plus the two trends they're leaving behind the last decade, here.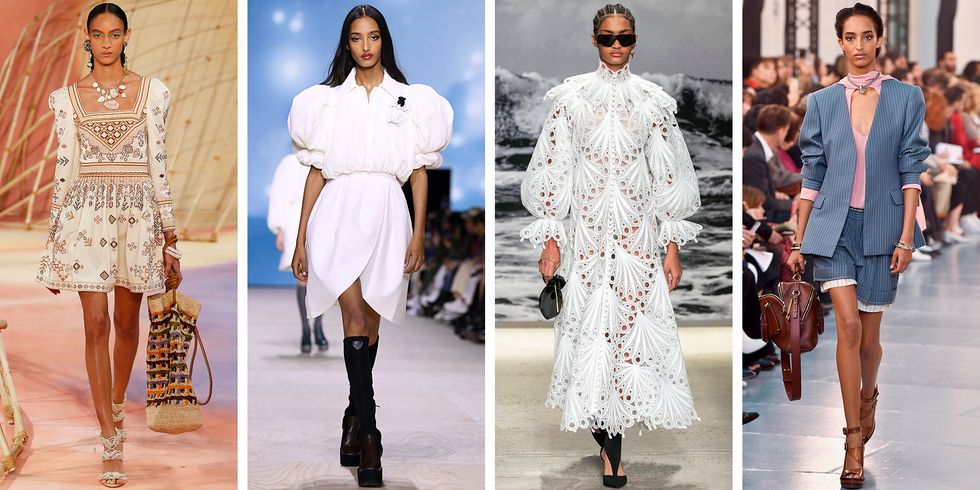 We saw colored leather take over the Spring 2020 runways, from the deep violets and blues of Sies Marjan to Khaite's luxurious forest green pieces. According to Erica Russo, vice president and fashion director of accessories and beauty at Bloomingdales, this trend is showing no signs of slowing down in 2020.
Russo points out that a rainbow array of styles, both real and faux, are set to be one of the year's biggest ready-to-wear trends. "Colors vary from pastels for spring and jewel tones in fall, and are available in everything from dresses and jumpsuits to pants."
As more designers opt for animal-free versions, specifically ones with an ethical and sustainable lens (take Nanushka, for example), this trend is a no-brainer.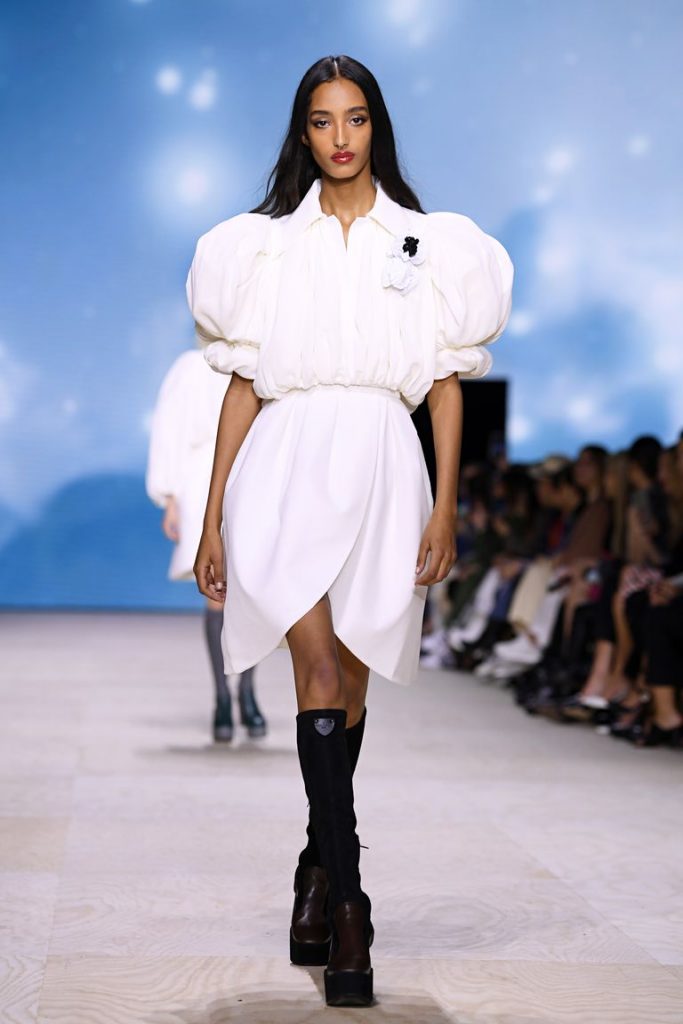 If you had any doubts that the puff sleeve was on its way out, think again. "The puff sleeve is here to stay," says Russo. While runway iterations tend to "go big or go home"—just take anything from buzzy Copenhagen-based designer Cecilie Bahnsen—there are plenty of less intimidating styles fit for the puff sleeve newcomer.
"From red carpet looks to your not-so-basic white tee, the puffy sleeve can modernize a classic silhouette," says Russo. It's also is a flattering style for all body types. "Adding drama and volume to your shoulder draws the eye up and gives the illusion of a smaller waist," she adds.
BY JENNA IGNERI